Express Service

,

17 Lodge Pole Rd

,

Pittsford

,

NY

,

14534

,

USA
Express Appliance Service
EXPRESS APPLIANCE SERVICE

Serving Rochester and surrounding communities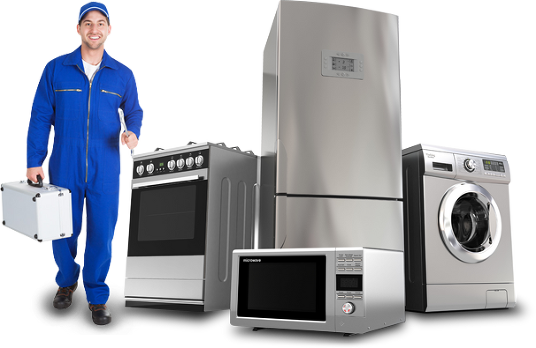 Fast Professional Guaranteed Service
FIXED FAST -FIXED RIGHT- GUARANTEED !!!

Same Day Appliance repair services for all of Monroe County and beyond.A whole new refreshing approach to Appliance Repair

Why choose us ?

Your time is precious, and with over 50 years of appliance repair excellence and experience, we know how to get your appliance fixed fast and fixed right THE FIRST TIME !!! Call on us to experience a whole new level of convenience and excellence. GUARANTEED !!!

How do we do this ?
Our technicians answer our own phones ! You will be talking to a repair expert from the moment you call. With a few key questions we can narrow down the possible causes of your problem and we will arrive promptly with the parts you need. This inovative proactive approach makes for a very concise, convenient and swift repair.Don't wait around ! We offer fast professional convenient service by appointment. With a 95% first time visit/completion, we offer unparalleled convenience with minimal down time.
What makes us different ?
With our expert service skills, huge parts inventory and massive service databases, we offer unmatched repair performance in a low cost, timely and efficient manner. We offer a complete package of service excellence. From the time of your call to completion of service, you will know that you are dealing with "Best in class" professionals.

Your appliances are not working correctly?

Express Appliance Service is your source for expert appliance repair. CALL US NOW for Appliance Repair Excellence.
We're always there to help you!
Our aim is to make you happy 24/7
100% SATISFACTION GUARANTEED !

Because we are 100% committed to your satisfaction

Low cost high quality service

With over 50 years of appliance repair experience, we know how to expertly repair your appliance in the most effective manner possable. Innovative and intuitive, we carry a huge parts inventory on our full sized vans. With our experienced staff and giant inventory, we get the job done right the first time.

We fix everything:
REFRIGERATORS AND FREEZERS




WASHERS AND DRYERS




GAS AND ELECTRIC OVENS/RANGES




DISHWASHERS




MICROWAVES AND DISPOSALS




ALL BRANDS OF MAJOR APPLIANCES